I'm Dave, a DBS checked bass guitar teacher with over 20 years of bass playing experience.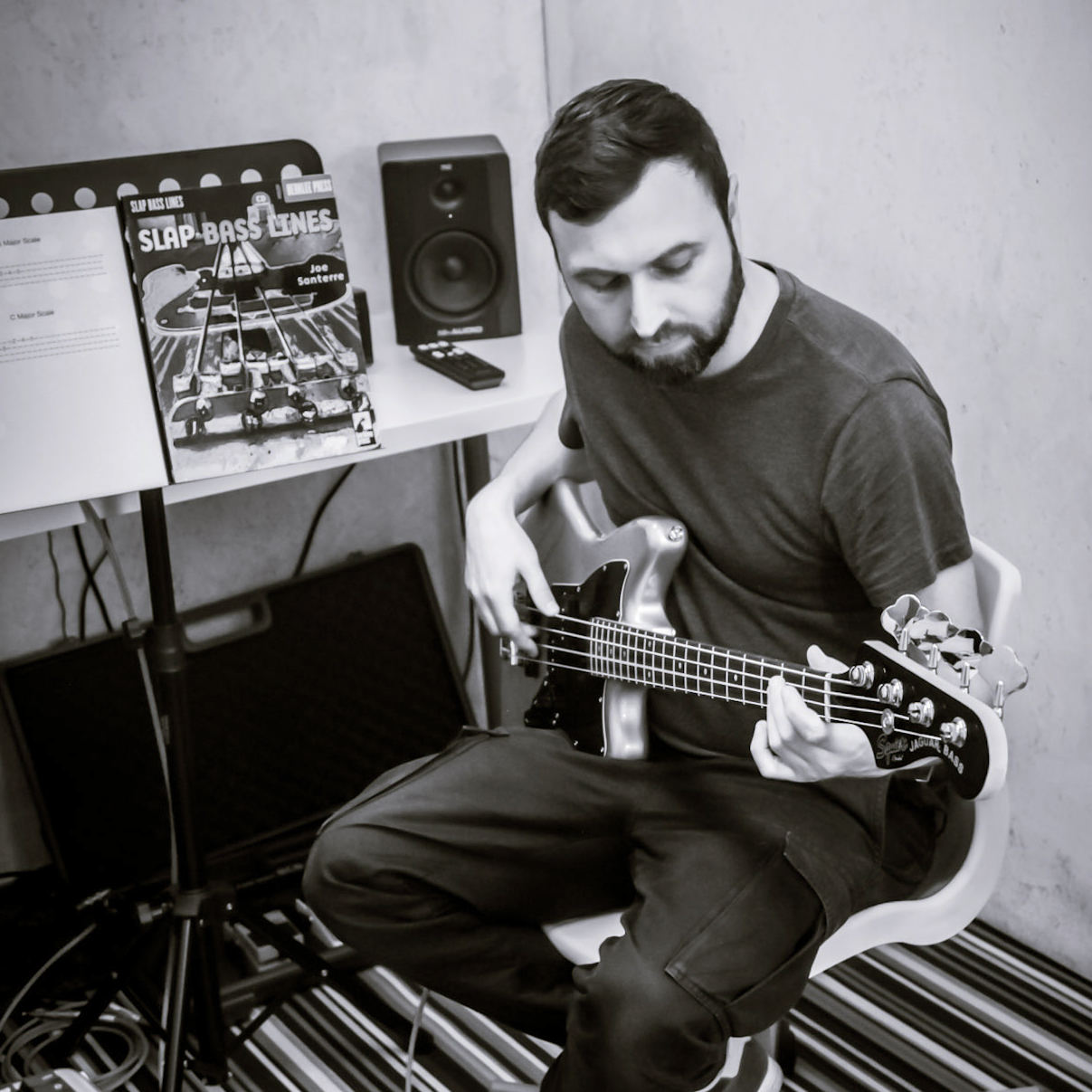 I can help you to learn bass guitar so you can join a band, compose your own songs or just experience a new hobby.
Even if you have never played bass before I will get you playing in your first lesson. No musical knowledge is required, there are no exams or boring lectures, and although theory is an inescapable part of learning any instrument, I keep it as minimal and fun as possible. Your homework will only ever be to play your bass!
Your first lesson is FREE! If after your free lesson you decide it's not for you, there is no obligation for you to pay for further lessons.
I teach bass guitar from a purpose designed studio in a converted shipping container, close to Manchester city centre.
Lessons last 30 minutes and cost £15. All equipment is provided.
Read my most frequently asked questions.